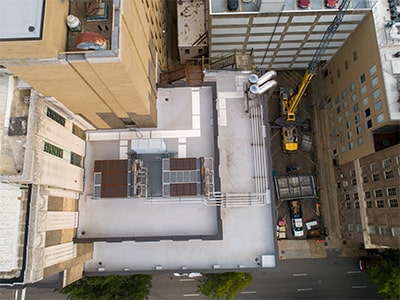 Bollinger Bros Roofing Contractors believes that a well installed roof system using high quality roofing products is one of the most important factors in protecting your business from external elements. To get the best protection, you need top quality roofing equipment, materials and highly skilled installers.
Roofing Equipment
The Michael J. Bollinger Company, long-standing member of the National Roofing Contractors Association, is uniquely suited for an impressive range of roofing jobs and projects.
To every roofing assignment, whether it involves carpentry or electrical work, asbestos removal, or general contracting, Bollinger Bros Roofing Contractors bring an unbeatable combination of state-of-the-art roofing equipment, and 24 hour emergency response.
Bollinger Bros Roofing Contractors has all the roofing equipment it takes for every job: only the latest, most updated fleet of trucks and cranes, and rooftop power and safety equipment.
Roofing Products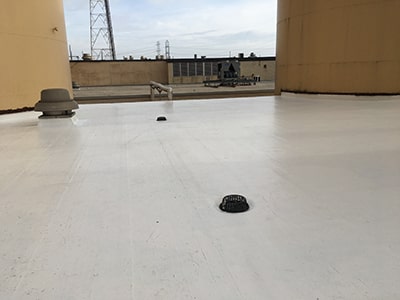 Bollinger Bros Roofing Contractors work with the client to decide what type of roofing products would be the best fit for their industrial or commercial roofing projects. We take the time to also answer any questions the client may have regarding the roofing process.
Bollinger Bros Roofing Contractors also has a partnership with today's top roofing system manufacturers, including:
Barrett Roofing Systems – Fluid Applied membrane systems
Carlisle Syntec – EPDM roofing systems
Firestone roofing systems
Tremco-Cold applied built-up roofing system
Sarnafil
GAF